Maris Stella College is an autonomous institution run by the religious congregation of the Franciscan Missionaries of Mary. True to its vision and mission, the College offers quality education and maintains consistently high academic standards in an effort to give all students an equal opportunity for learning and development through holistic education which is strongly grounded in values. It is the special mission of the College to reach out to students from socially and economically disadvantaged sections of society, and to prepare them to meet the challenges of a rapidly changing world. In many ways the College provides a truly unique educational environment for the students who are currently enrolled here.
Read More

Empower,Enrich,Excel,Transform
To contribute to a just and equitable society through quality education for leadership and social responsibility in an environment of academic excellence and sound values.
The mission of the college is to empower young women through a transformative education to form intellectually competent, morally upright, socially committed and spiritually inspired women imbued with the values of humanism in the service of society.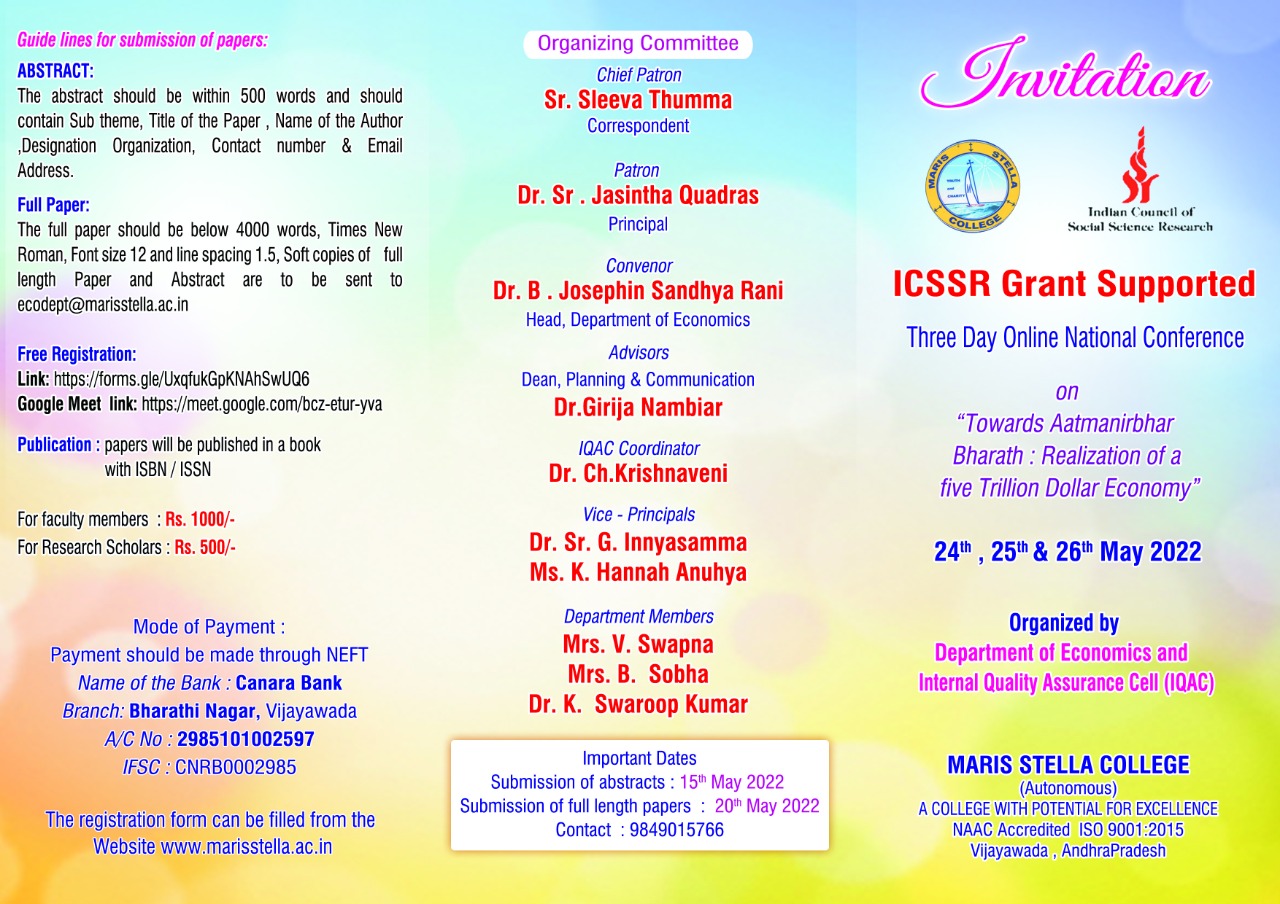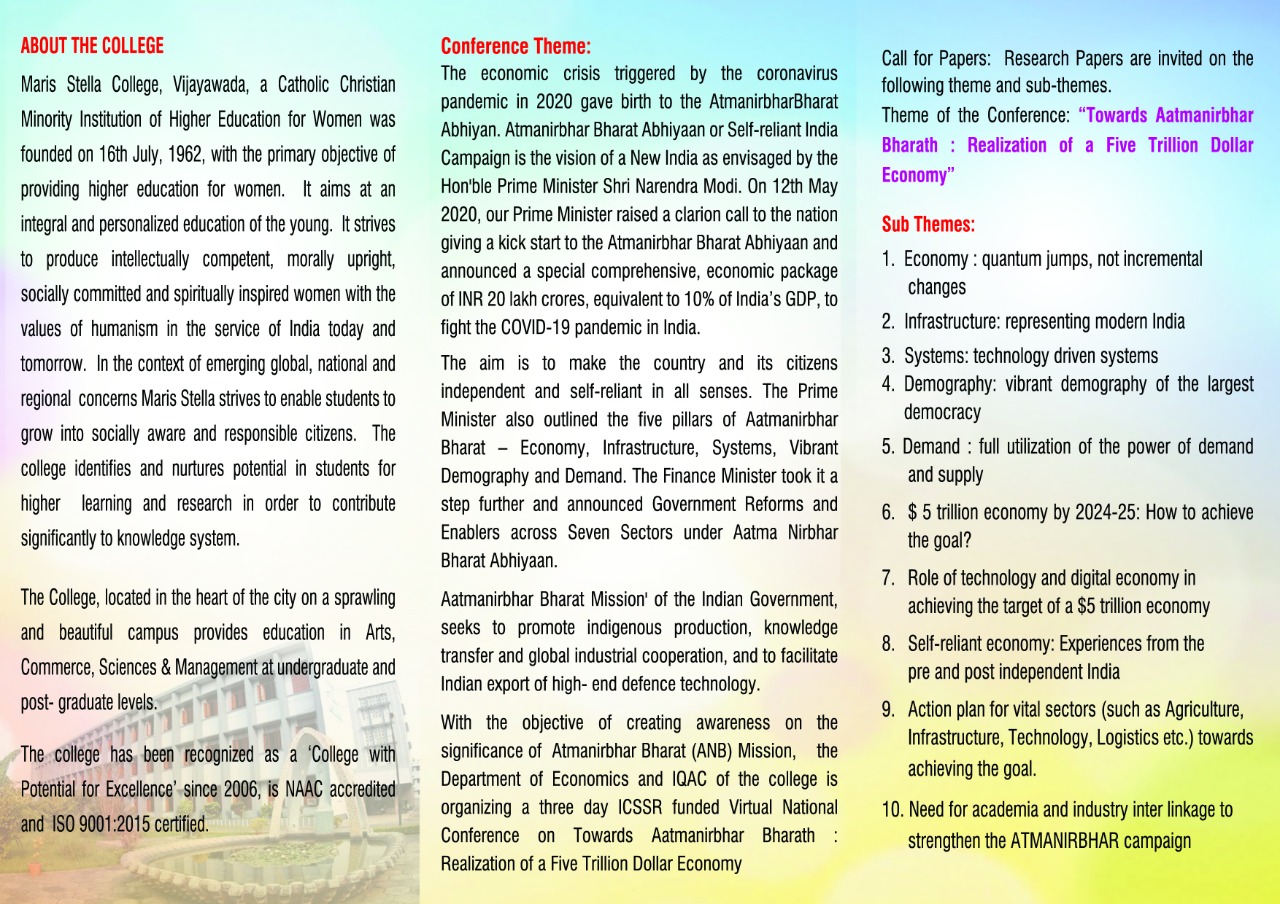 Maris Stella College is an autonomous institution run by the religious congregation of the Franciscan Missionaries of Mary. True to its vision and mission, the College offers quality education and maintains consistently high academic standards in an effort to give all students an equal opportunity for learning and development through holistic education which is strongly grounded in values. It is the special mission of the College to reach out to students from socially and economically disadvantaged sections of society, and to prepare them to meet the challenges of a rapidly changing world. In many ways the College provides a truly unique educational environment for the students who are currently enrolled here.Read More